Regular price
Sale price
Rs. 300.00
Unit price
per
Sale
Sold out
Recommended for Oily, Combination & Normal Skin Type
Buy Any 2 Face Mask or Scrub & Get 1 Cocobowl Spoon Set Worth ₹98 Free | USE CODE: FACECARECOMBO
60G FACE MASK
Our Charcoal Clay Face Mask penetrates deep to cleanse and detoxify, and is easy to apply in paste form. It's also packed with nourishing natural oils like cedarwood and eucalyptus, along with willow bark and other beneficial ingredients, giving you a comforting, confidence-boosting result.
Ingredients

Green Tea Hydrosol, Willow Bark Extract, Bentonite, Kaolin, Calamine, Sodium Benzoate, Zinc Oxide, Santalum Album Extract, Papain, Potassium Sorbate, Phenoxyethanol, Triethylene Glycol. (Bamboo) Charcoal Powder, Glycerine, Cetyl Alcohol, Emulsifying Wax N.F., Carrot Seed Oil, Cedarwood Oil, Eucalyptus Oil, Lemon Oil, Ylang Ylang Oil, Lavender Oil, Green Tea Extract, Cucumber Extract, Honey Extract, Carbomer, Aloe Barbadensis Leaf Juice, Tocopheryl Acetate, Aqua
Benefits

• This mask effectively detoxifies the skin by drawing out impurities, eliminating bacteria, toxins, and dirt
• It is a highly effective exfoliating treatment that purifies and cleanses your pores, removing whiteheads and blackheads.
• It aids in reducing acne by deeply cleansing pores, unclogging impurities, and minimizing excess oil.
• It helps protect against sun damage and discoloration, resulting in an even skin tone.
• This mask also contains Honey, Cucumber and other ingredients to help reduce dehydration.
• Infused with a blend of Cedarwood, Eucalyptus, Lemon, Ylang Ylang, and other oils for an exquisite experience
How to use

• Wash your face with soap or face wash.
• Pat dry with a towel.
• Apply mask and leave it for 15 minutes or until dry.
• Wash your face with normal water and pat dry.
• Moisturize with serum or cream.

Please Note: Individual experiences with skincare products vary, so patch testing on a small area of skin is essential to avoid adverse reactions. For personalized recommendations, consult a dermatologist, especially if you have specific skin concerns or conditions.
Shipping

All orders placed will be dispatched within 2-3 business days.
Orders placed after 11AM IST on Fridays, will be processed the following Monday.
Business days are Monday-Friday, excluding scheduled closures.
We do not ship orders on Saturdays or Sundays.
Please allow for a + 2 days or - 2 days variation from the delivery period mentioned in case of unforeseen circumstances
Standard shipping parcels is via Surface Mode 

 

WE HAVE A STRICT NO RETURN POLICY.

IN CASE OF ANY DAMAGE ON RECIEVING GOODS, CONTACT US ON +91 9003030583. PLEASE MAKE SURE TO TAKE PHOTO AND VIDEO PROOF OF UNPACKING. 

 
Return policy

WE HAVE A STRICT NO EXCHANGE NO REFUND POLICY.
View full details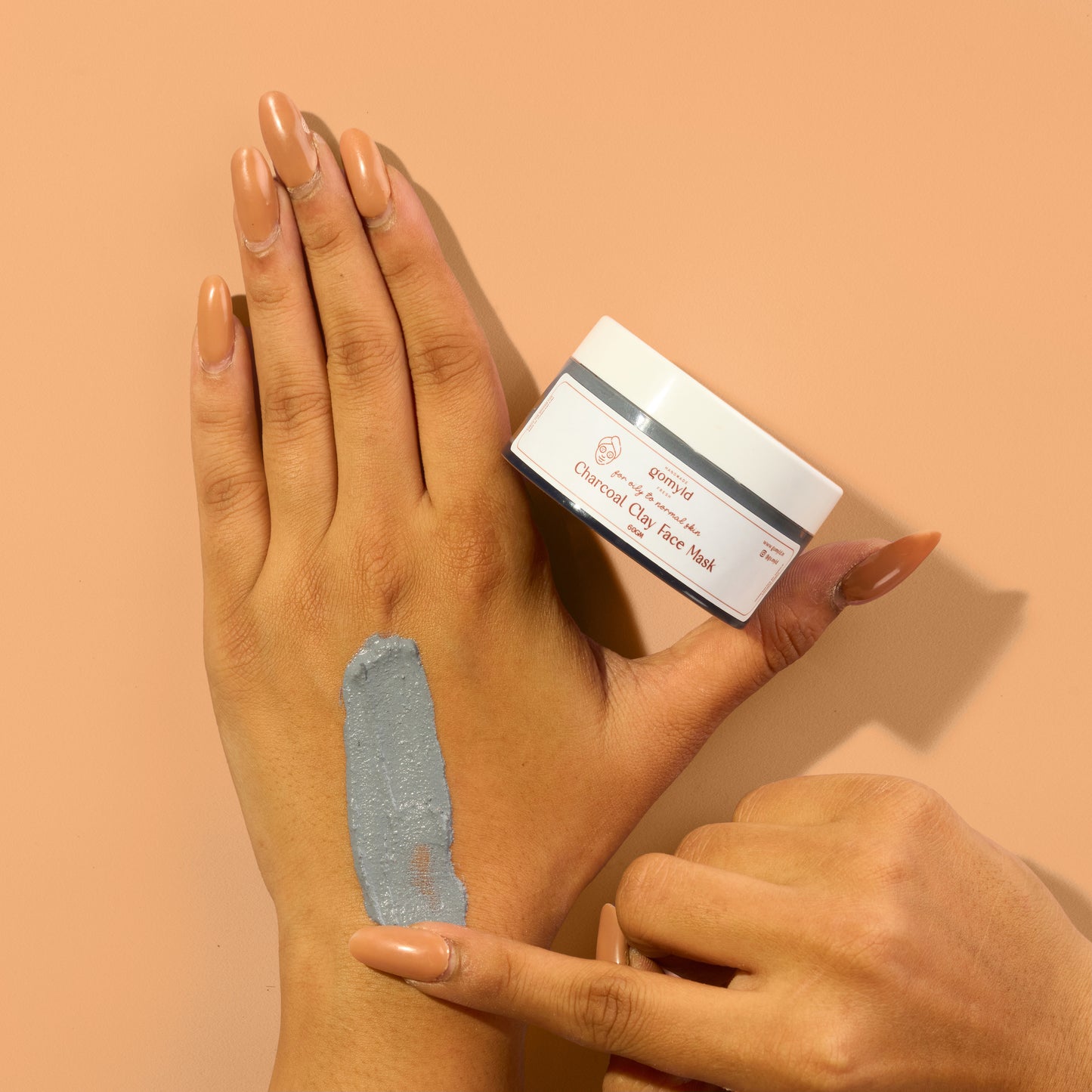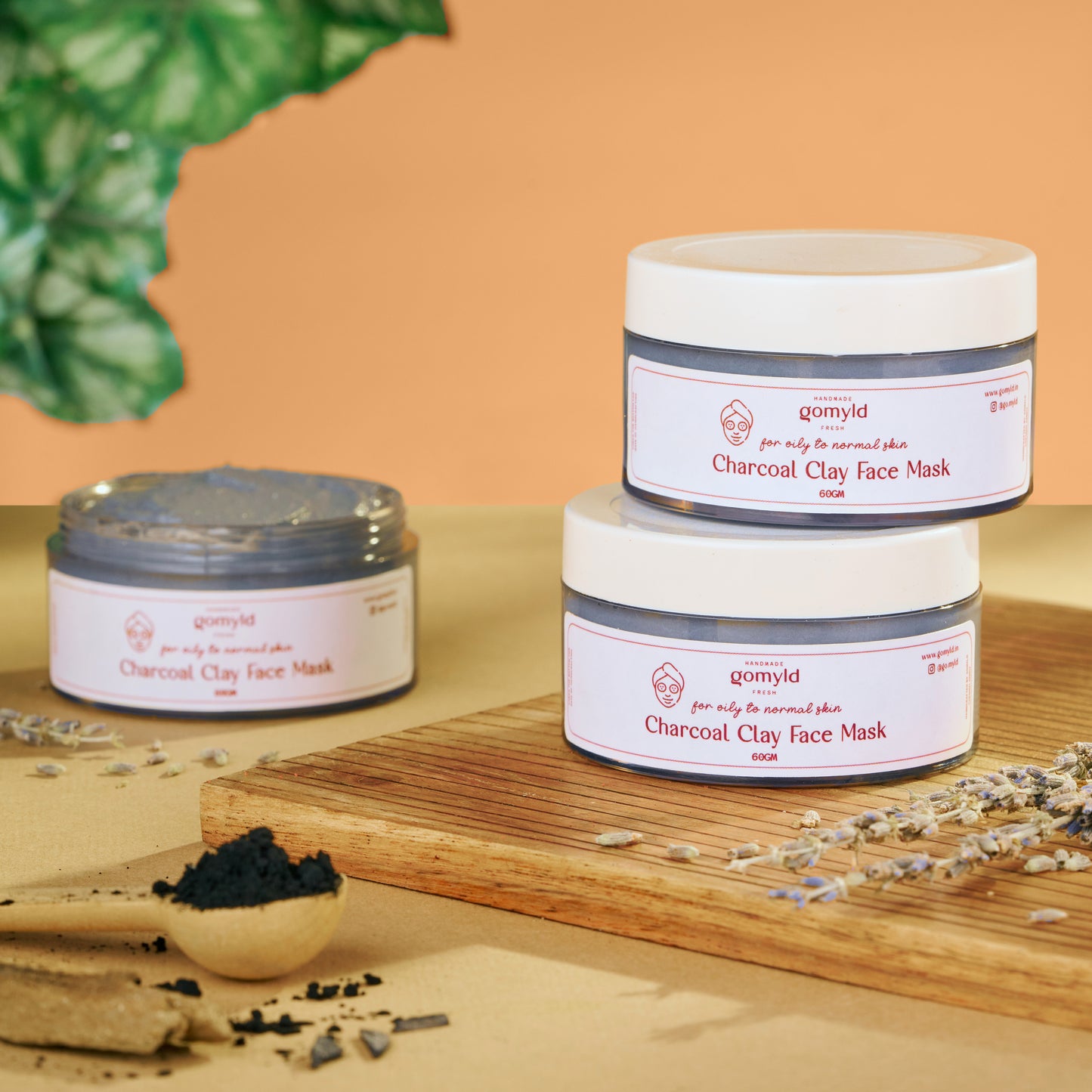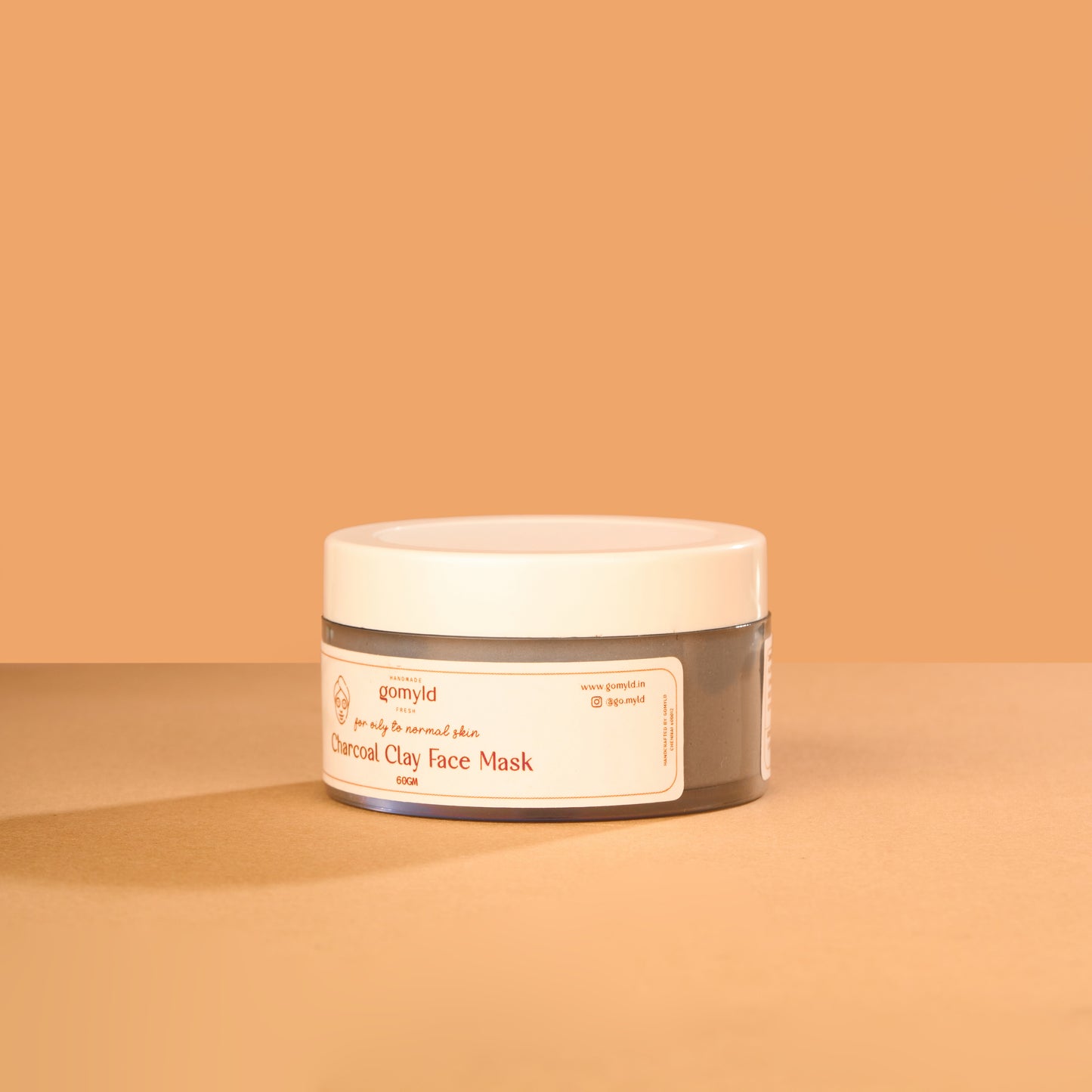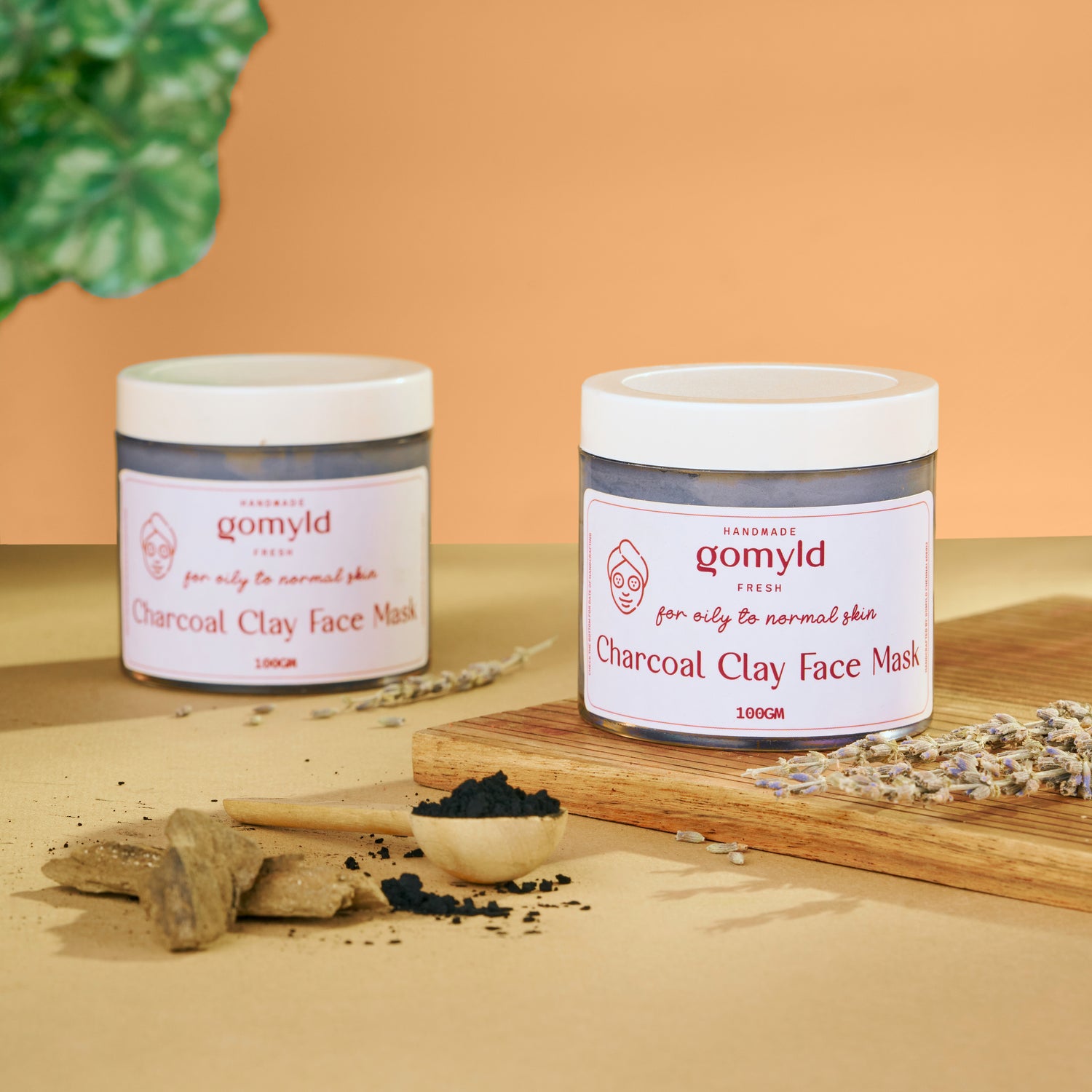 Purify & Rejuvenate
Immerse yourself in the rejuvenating ritual of our Charcoal Clay Face Mask, enriched with the powerful blend of Activated Charcoal, Willow Bark, Lavender Oil, Eucalyptus Oil, and a harmonious mix of natural ingredients. Experience the purifying effects of Activated Charcoal and Willow Bark, complemented by the soothing properties of Lavender and the refreshing essence of Eucalyptus. Revel in the mask's ability to deeply cleanse, detoxify, and revitalize your skin, leaving it feeling refreshed, renewed, and infused with a radiant glow.
Why our Face Mask is vital for your skin
Deeply cleanses and exfoliates the skin

Hydrates, nourishes, and enhances skin

Unclogs pores and reduces blackheads

Brightens and revitalizes the skin
I'm thrilled to share my experience with the charcoal mask. This product has proven to be an expectional detoxifier and cleanser for my skin. After consistent use, I've noticed a great improvement in my skin's texture.
The mask effectively removes impurities and leaves my skin feeling refreshed and revitalized. Super pleased with the overall results 🥰🥰
GOOD THINGS TAKE TIME, SO DOES GOOD SKIN
All our products are formulated at home and made by hand. We refrain from using chemicals that provide fast and temporary results. Our products are Myld and Effective over time.