Regular price
Rs. 420.00
Sale price
Rs. 375.00
Unit price
per
Sale
Sold out
Recommended for All Skin Types
100ML FACE WASH
Bring out your skin's natural glow with the Camel Milk Face Wash With Dates & Honey. This nourishing face wash is made with the goodness of camel milk, dates, and honey to give your skin a calming, moisturizing treat. Rich in anti-inflammatory, antioxidant, and antimicrobial properties, the warm ingredients make it a delight for the colder months! 

Ingredients

Ingredients: Cocos Nucifera (Coconut) Oil, Ricinus Communis (Castor) Seed Oil,
Oryza Sativa (Rice) Bran Oil, Glycine Soya Oli, Glycerin, Dates Extract, Potassium Hydroxide, Aqua, Honey Extract, Licorice Extract, Jojoba Beads, Rosemary Oil, Basil Oil, Tocopheryl Acetate.
Benefits

• Antioxidant Boost: Dates, honey, and vitamin E combat free radicals for overall skin health.
• It effectively removes impurities and exfoliates dead skin cells for a revitalized appearance.
• Anti-Inflammatory Properties: Licorice, rosemary, and basil soothe and calm irritated skin.
• Vitamin-Rich Formula: Oils, camel milk, and vitamin E nourish, repair, and protect the skin.
• Exfoliation: Dates gently exfoliate, promoting a glowing complexion.
• Hydration: Honey and camel milk moisturize, offering relief for dry skin.
• Soothing: Licorice extract calms and contributes to an even skin tone.
• Aromatherapy: Rosemary and basil essential oils provide a delightful aroma for an enhanced bathing experience. it refreshes and invigorates the senses.
How to use

• Apply a small amount to wet palms.
• Work into a rich lather before applying to the face and neck
• Massage with fingertips for ten seconds, rinse off, and pat dry.

Please Note: Individual experiences with skincare products vary, so patch testing on a small area of skin is essential to avoid adverse reactions. For personalized recommendations, consult a dermatologist, especially if you have specific skin concerns or conditions.
Shipping

All orders placed will be dispatched within 2-3 business days.
Orders placed after 11AM IST on Fridays, will be processed the following Monday.
Business days are Monday-Friday, excluding scheduled closures.
We do not ship orders on Saturdays or Sundays.
Please allow for a + 2 days or - 2 days variation from the delivery period mentioned in case of unforeseen circumstances
Standard shipping parcels is via Surface Mode 

 

WE HAVE A STRICT NO RETURN POLICY.

IN CASE OF ANY DAMAGE ON RECIEVING GOODS, CONTACT US ON +91 9003030583. PLEASE MAKE SURE TO TAKE PHOTO AND VIDEO PROOF OF UNPACKING. 

 
Return policy

WE HAVE A STRICT NO EXCHANGE NO REFUND POLICY.
View full details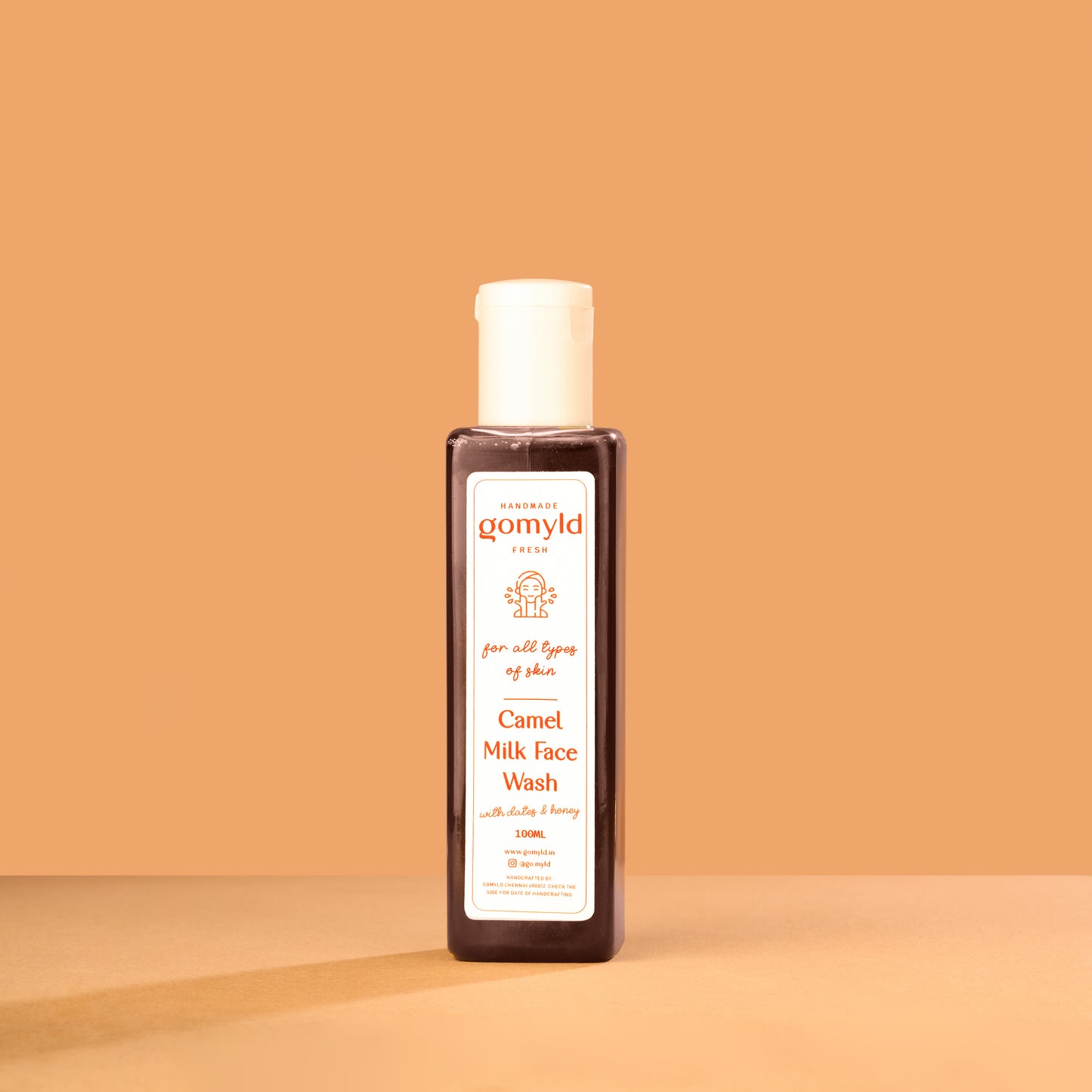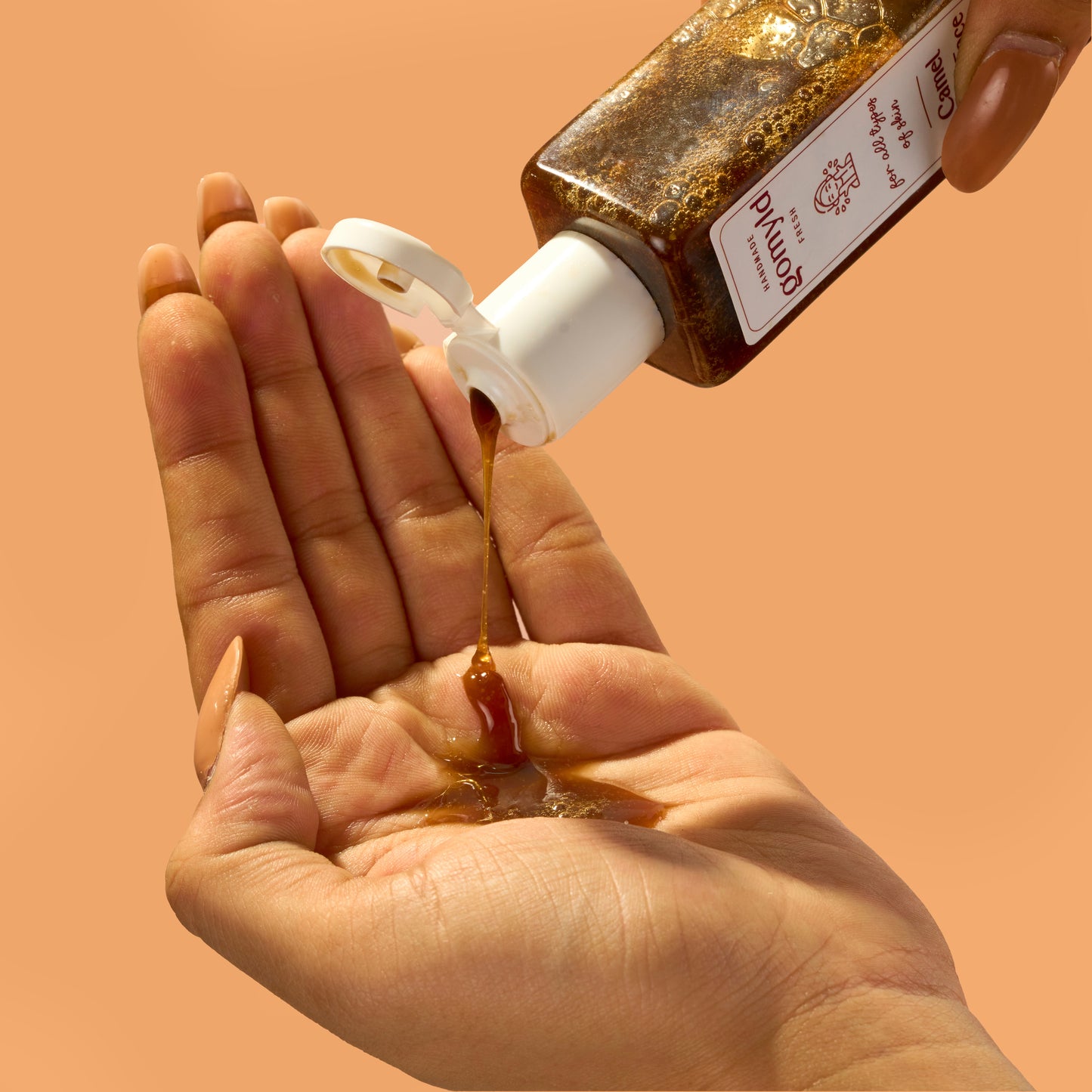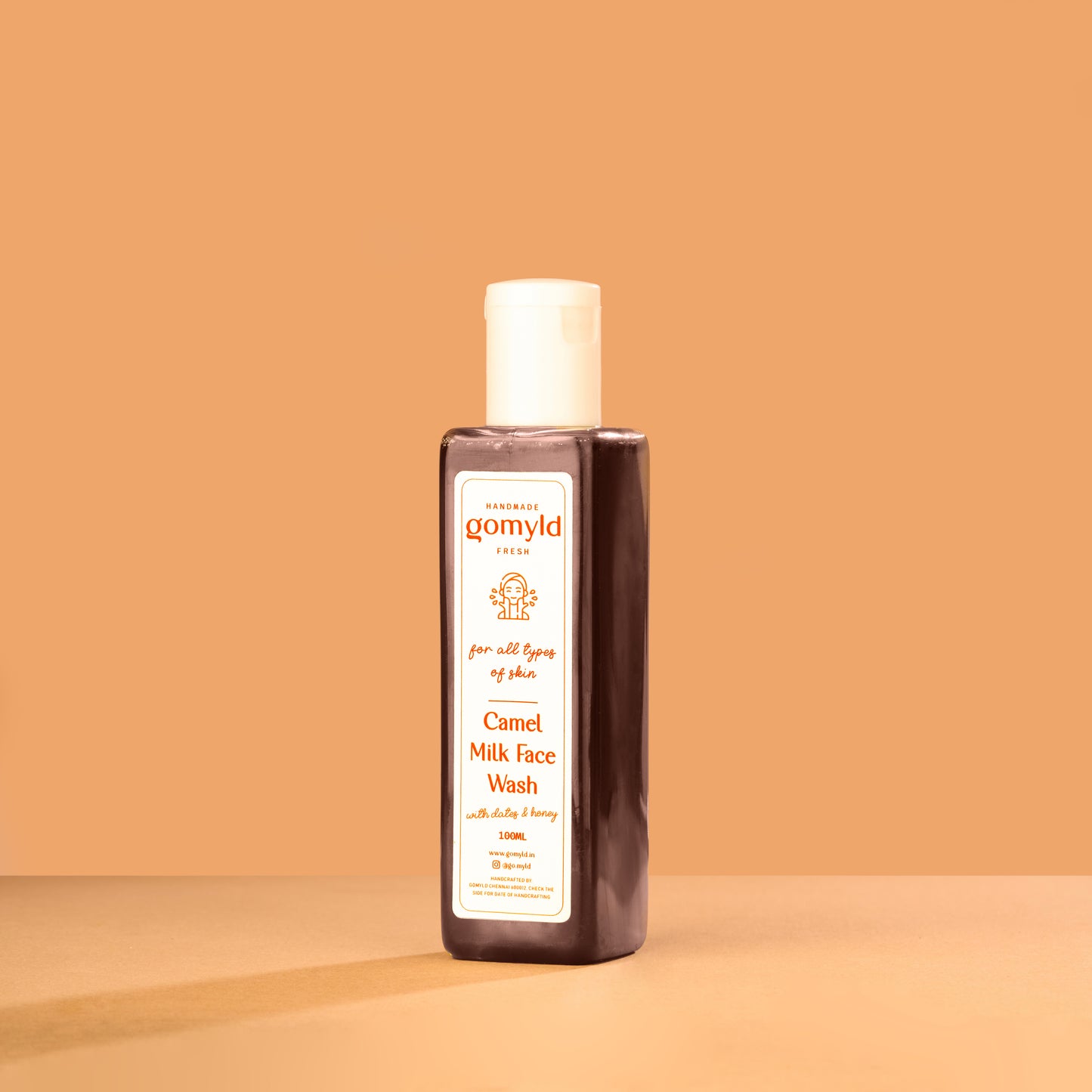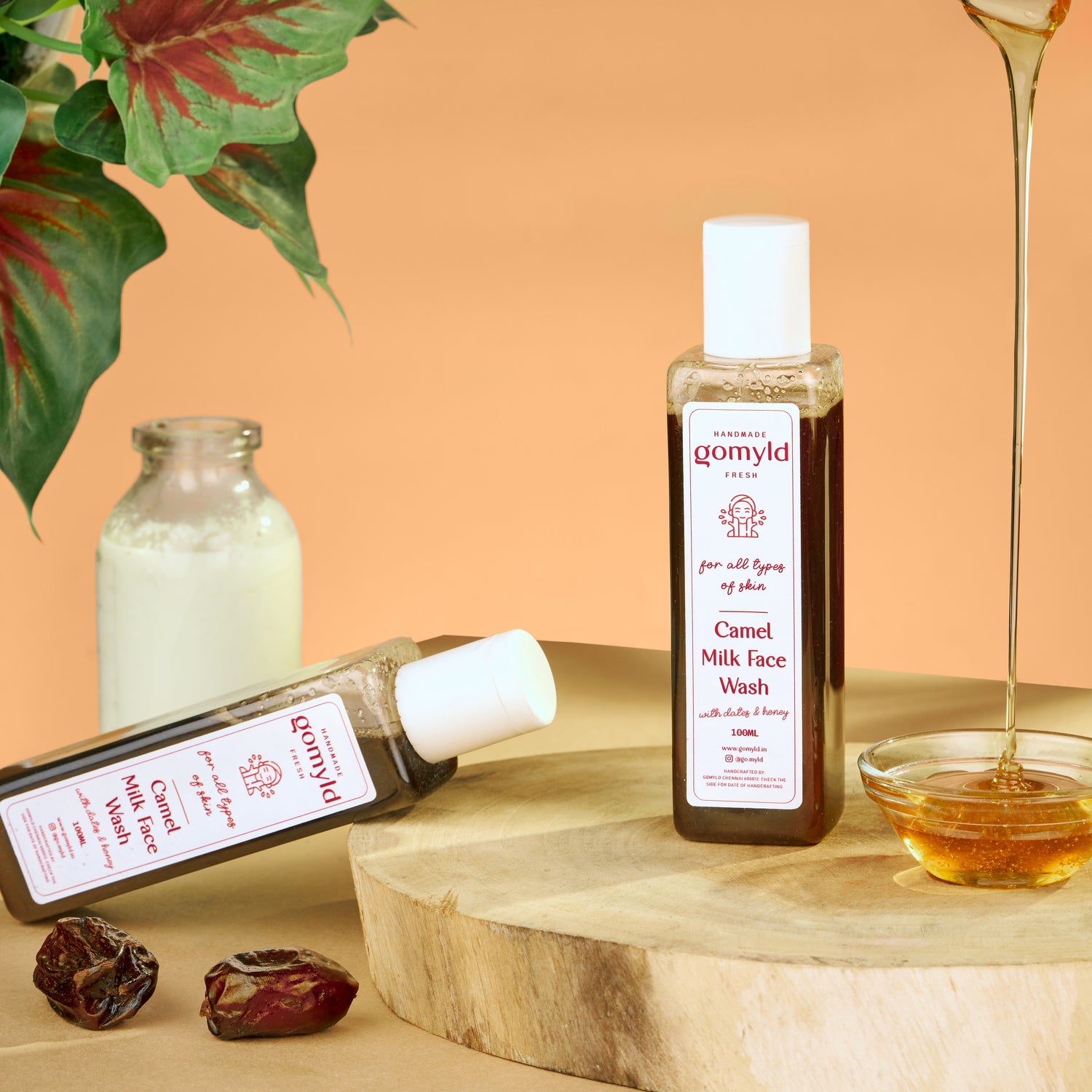 Nourishing Elegance with Camel Milk
Embrace tranquility with a skincare gem crafted from camel milk, dates, and honey. Experience gentle exfoliation and hydration, courtesy of camel milk, while dates and honey nourish for a radiant, age-defying glow. Enhanced by the calming aroma of rosemary and basil essential oils, this soothing blend offers a comforting ritual, especially during colder months, leaving your skin refreshed and revitalized.
Why our Face Wash is vital for your skin
Deeply cleanses the skin

Balances oil production & controls excess oil

Unclogs pores and reduces blackheads

Boosts nutrient absorption in skin
GOOD THINGS TAKE TIME, SO DOES GOOD SKIN
All our products are formulated at home and made by hand. We refrain from using chemicals that provide fast and temporary results. Our products are Myld and Effective over time.